Airbrush Artist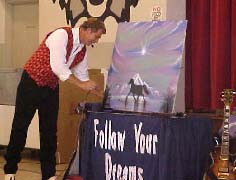 Click on the link below to watch a video of Rick airbrushing all kinds of cool things.
YouTube - Rick Arnold "Paint a Picture"
Rick Arnold has been airbrushing for many years. He began his airbrushing career at Opryland Theme Park in Nashville, Tennessee. He was the first airbrush artist ever to work there. He worked at Opryland for two years before starting his own business. He started out airbrushing at fairs and festivals, then for 7 years he had a contract with Wal-Mart. Even though Rick now makes his living as an Entertainer and Songwriter, he still loves to paint. Besides airbrushing in whatever spare time he has, Rick also airbrushes in many of his shows. He would like to share some of his favorite airbrush work. We will change pictures periodically. So keep checking back to see more of Rick's artwork.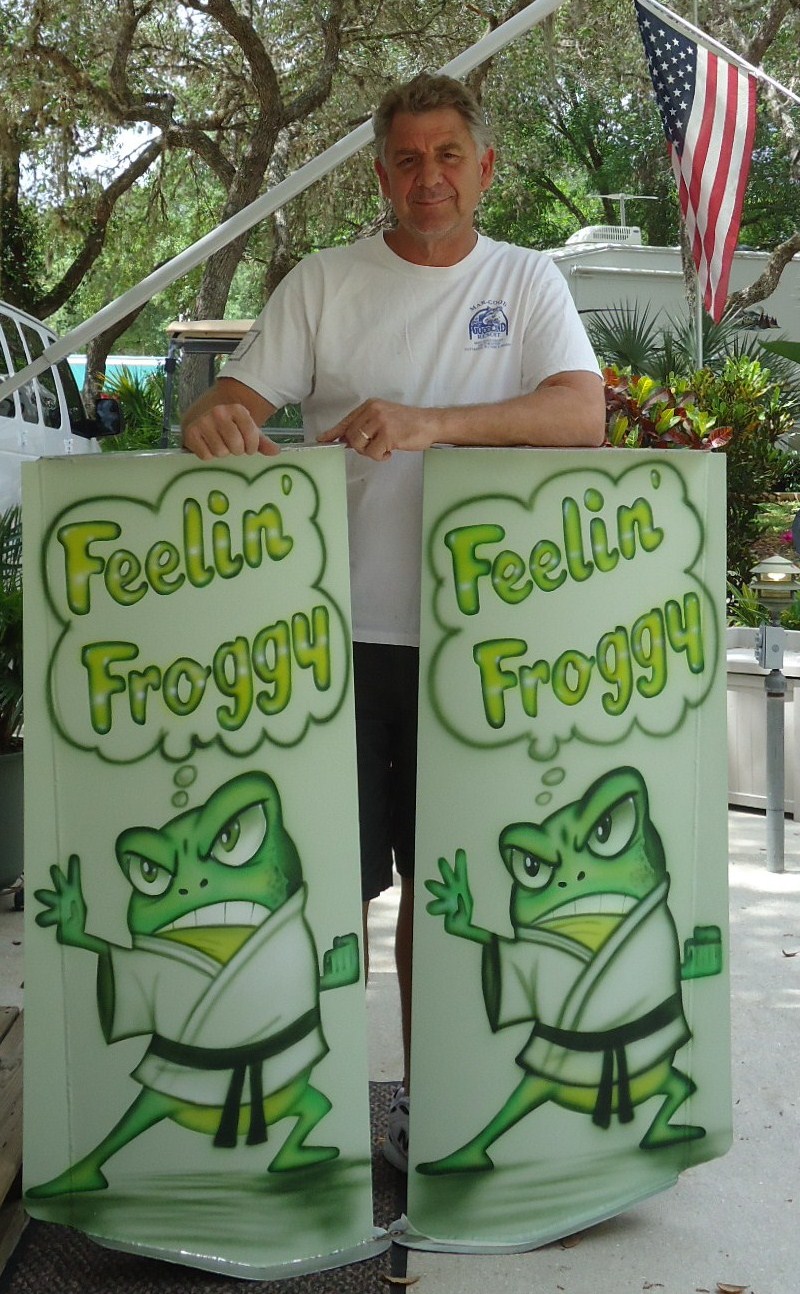 This is a set of rudders that Rick airbrushed for a boat in Florida.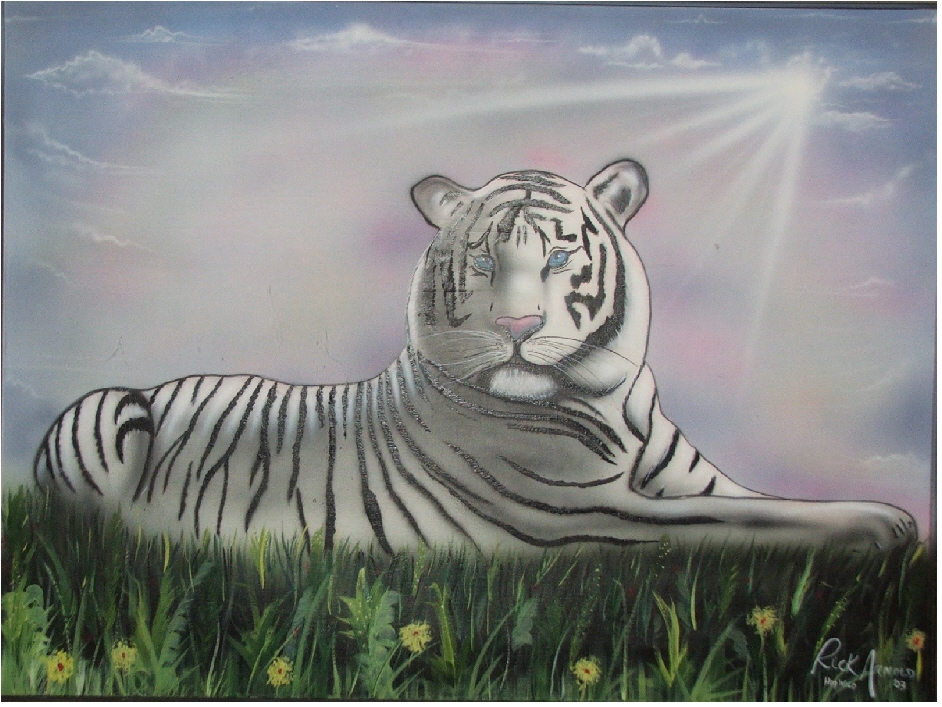 White Tiger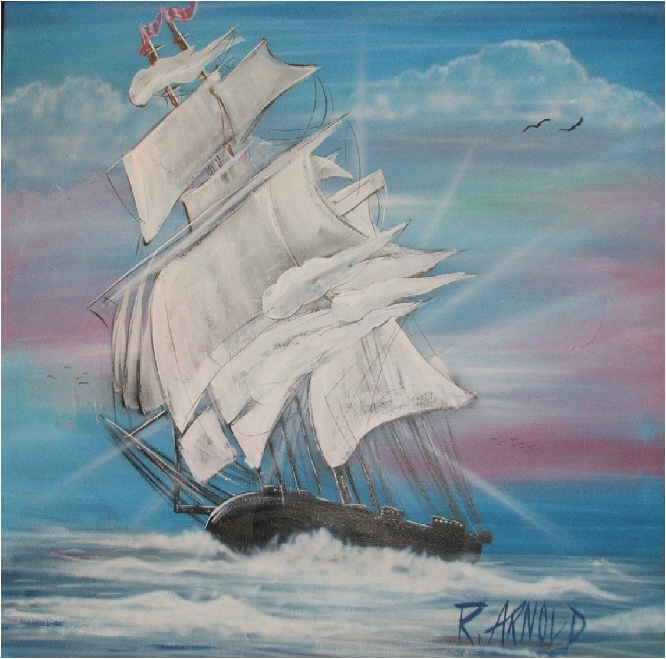 Ship on the High Seas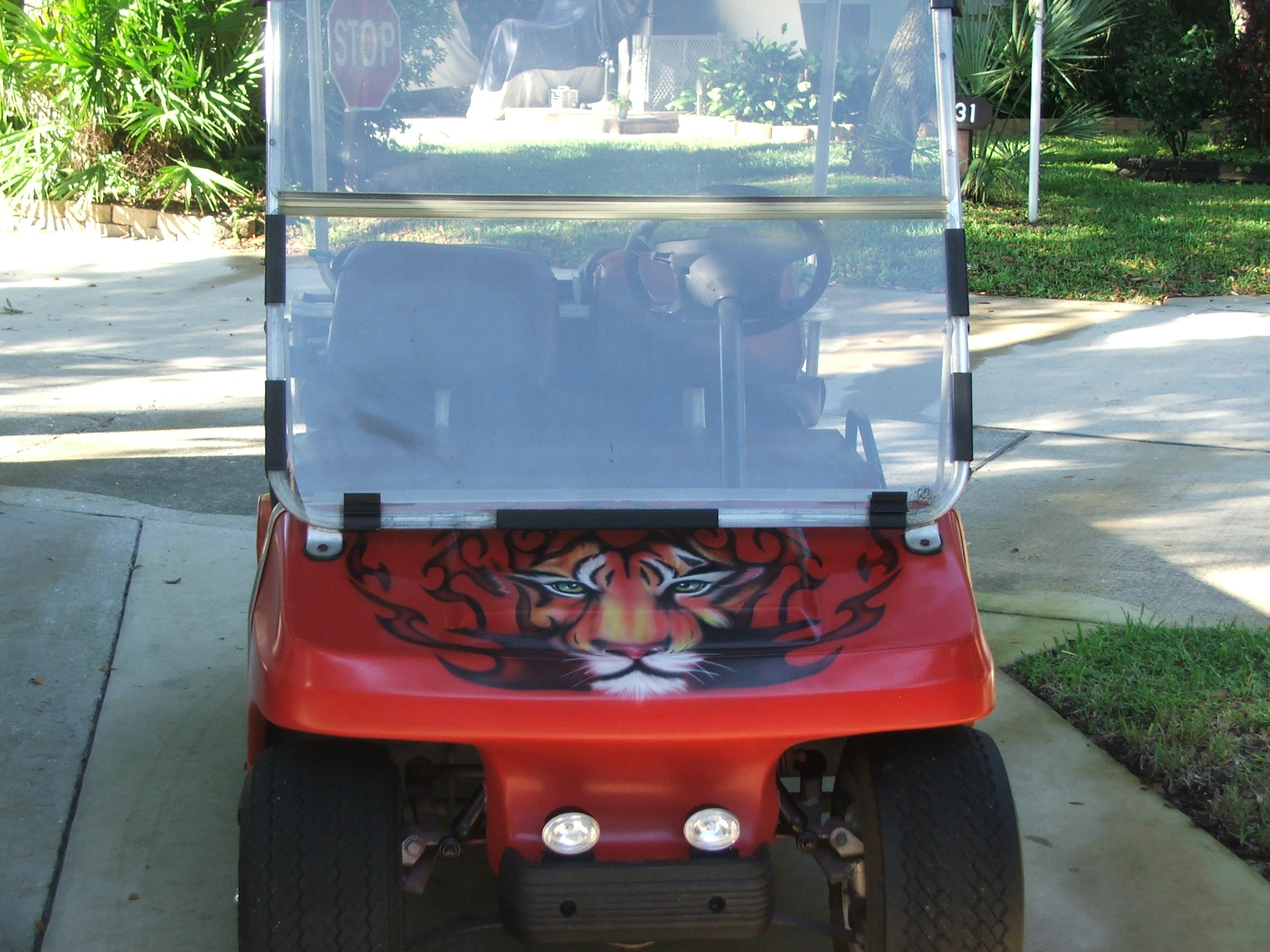 Tiger on Golf Cart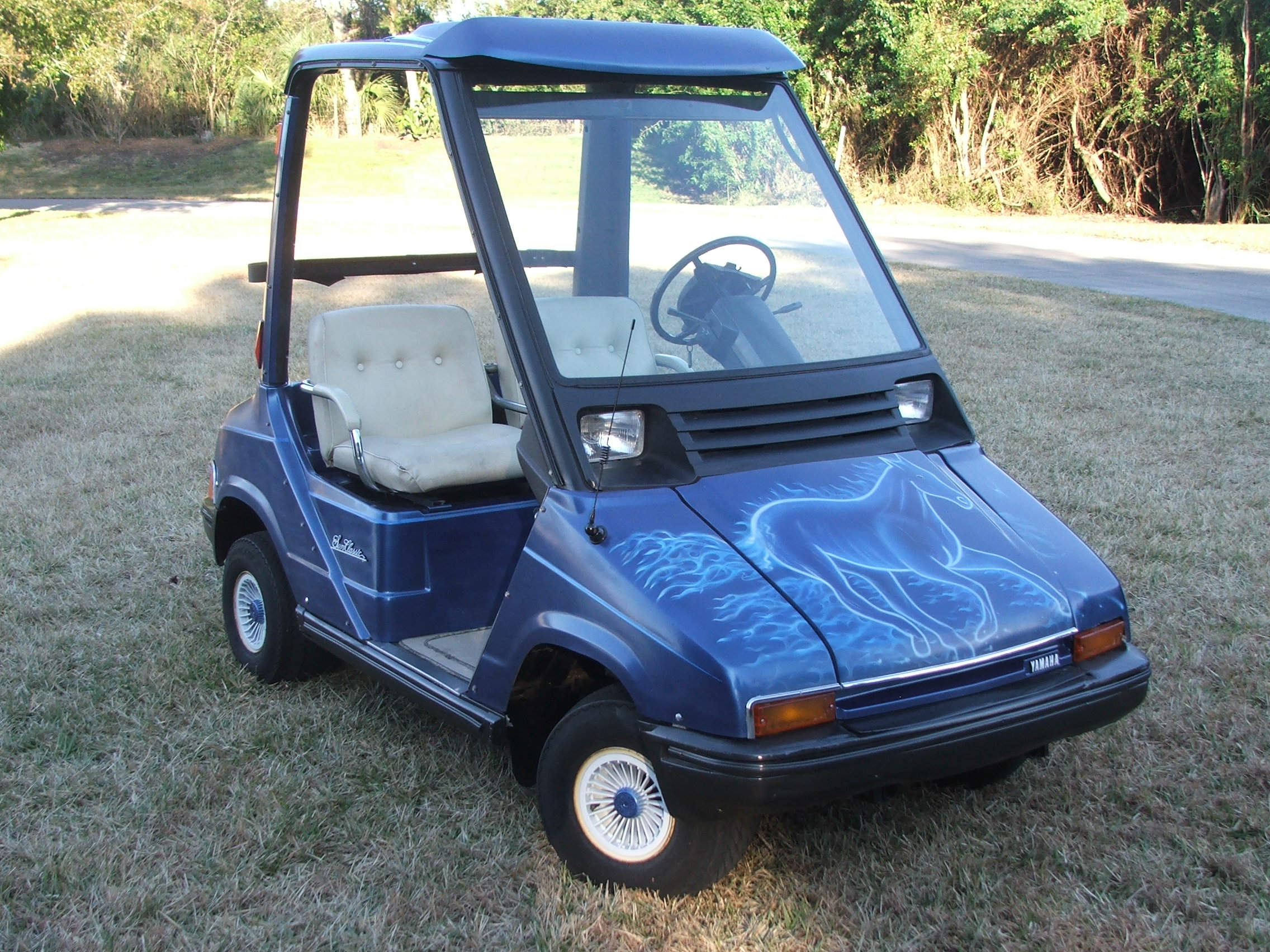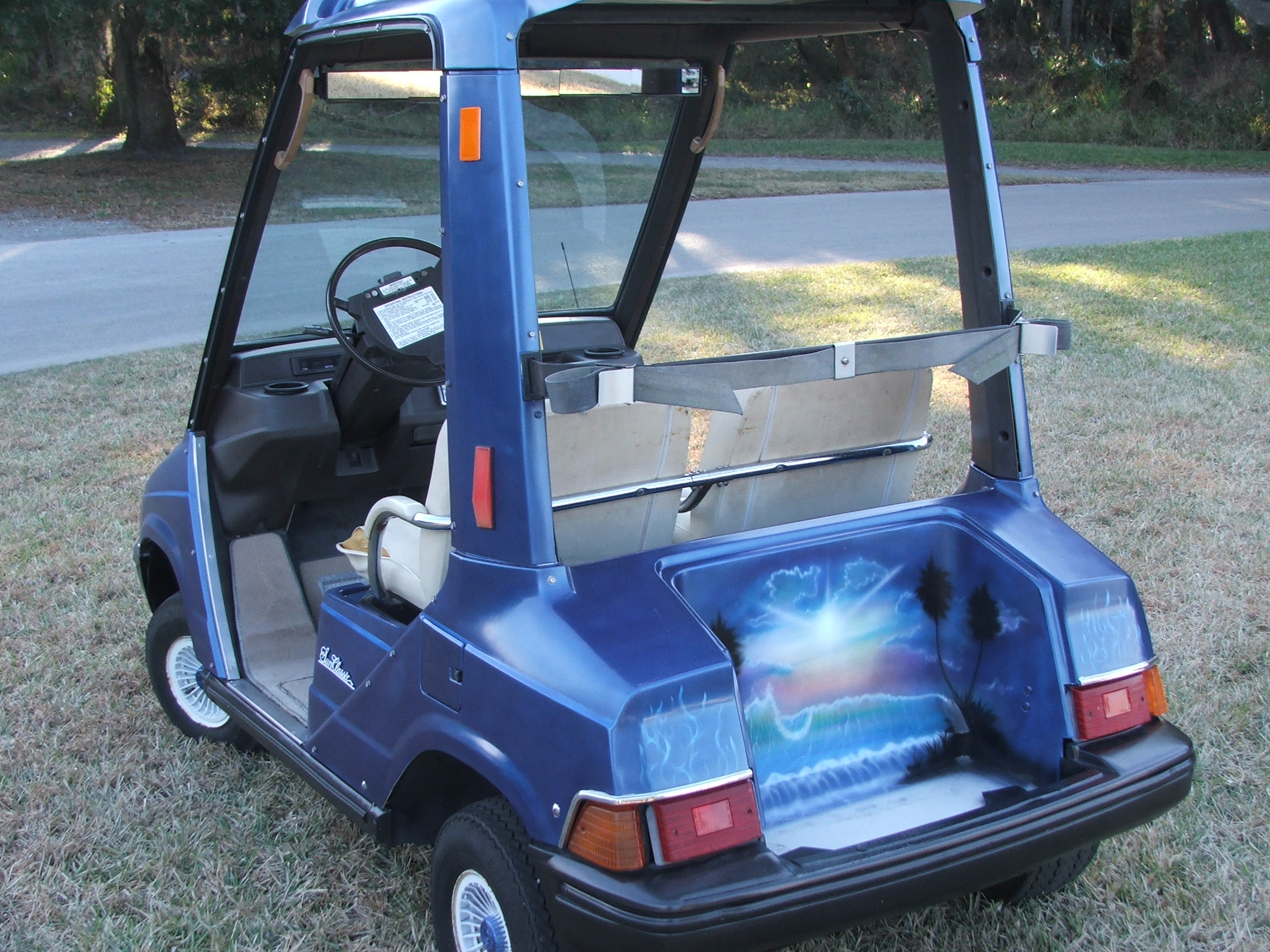 Horse and Sunset on Golf Cart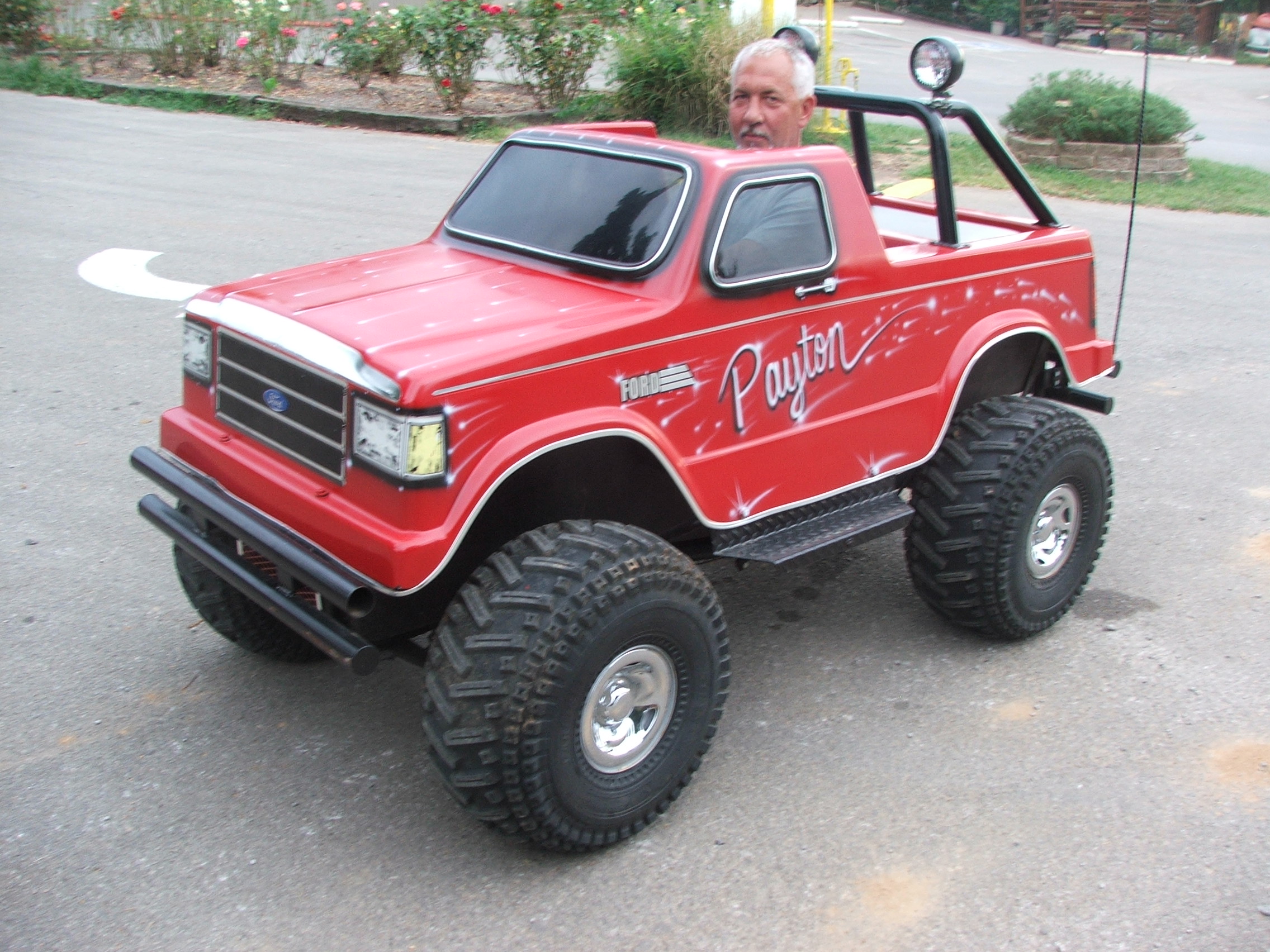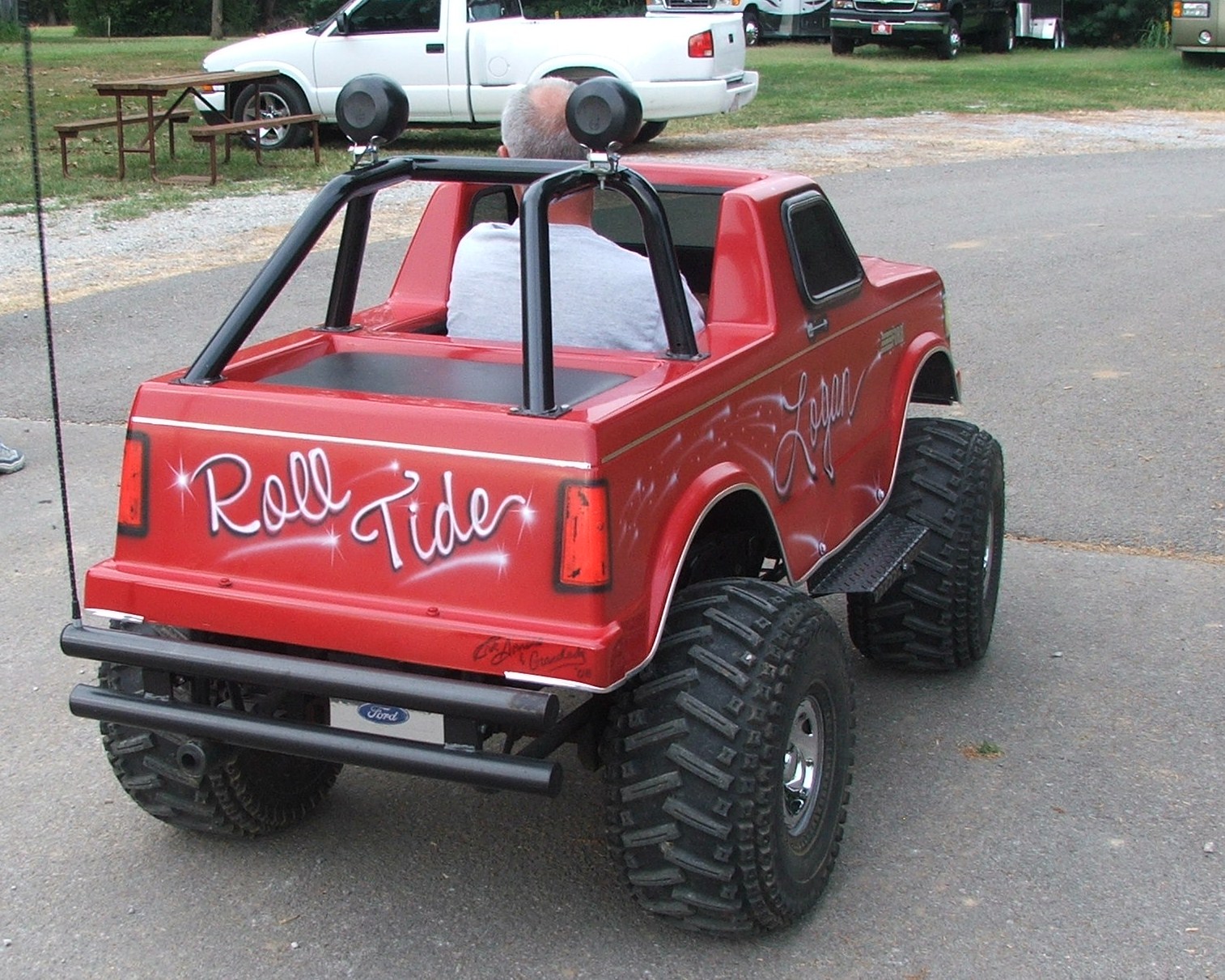 The Lil' Red Truck was so fun to put lettering on for Rick's friend Philip.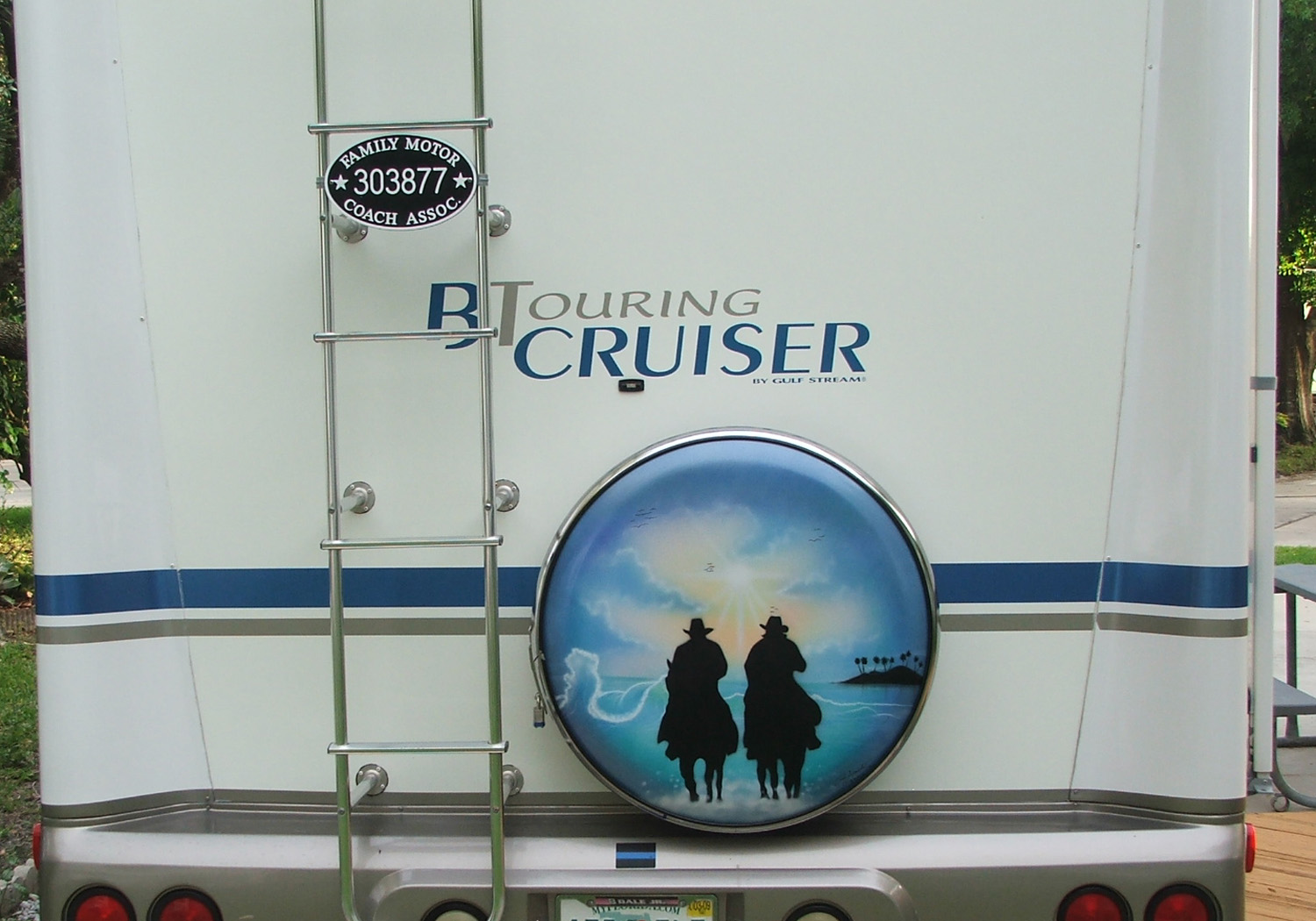 Above is a picture of a wheel cover that Rick painted in the Spring of 2008.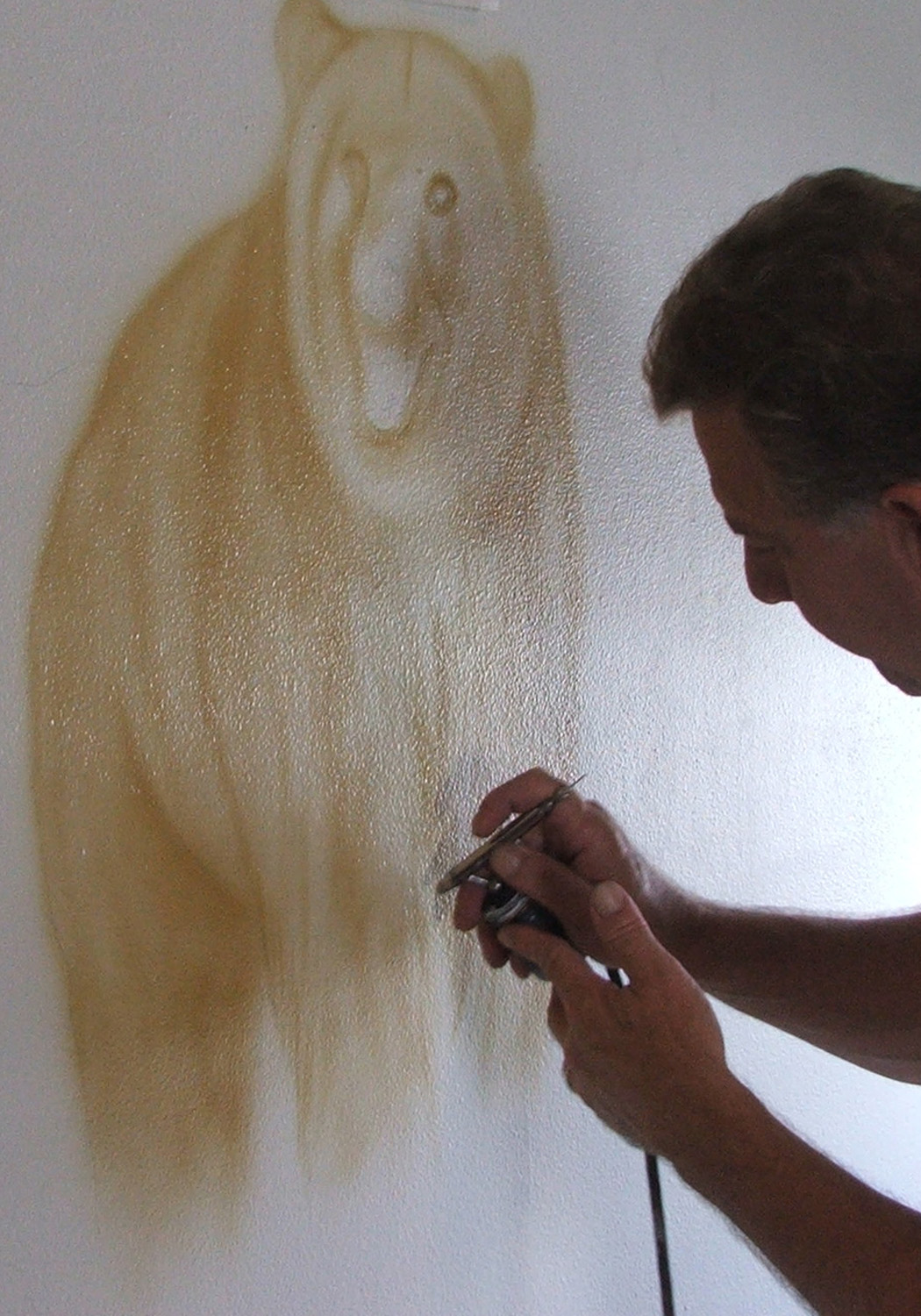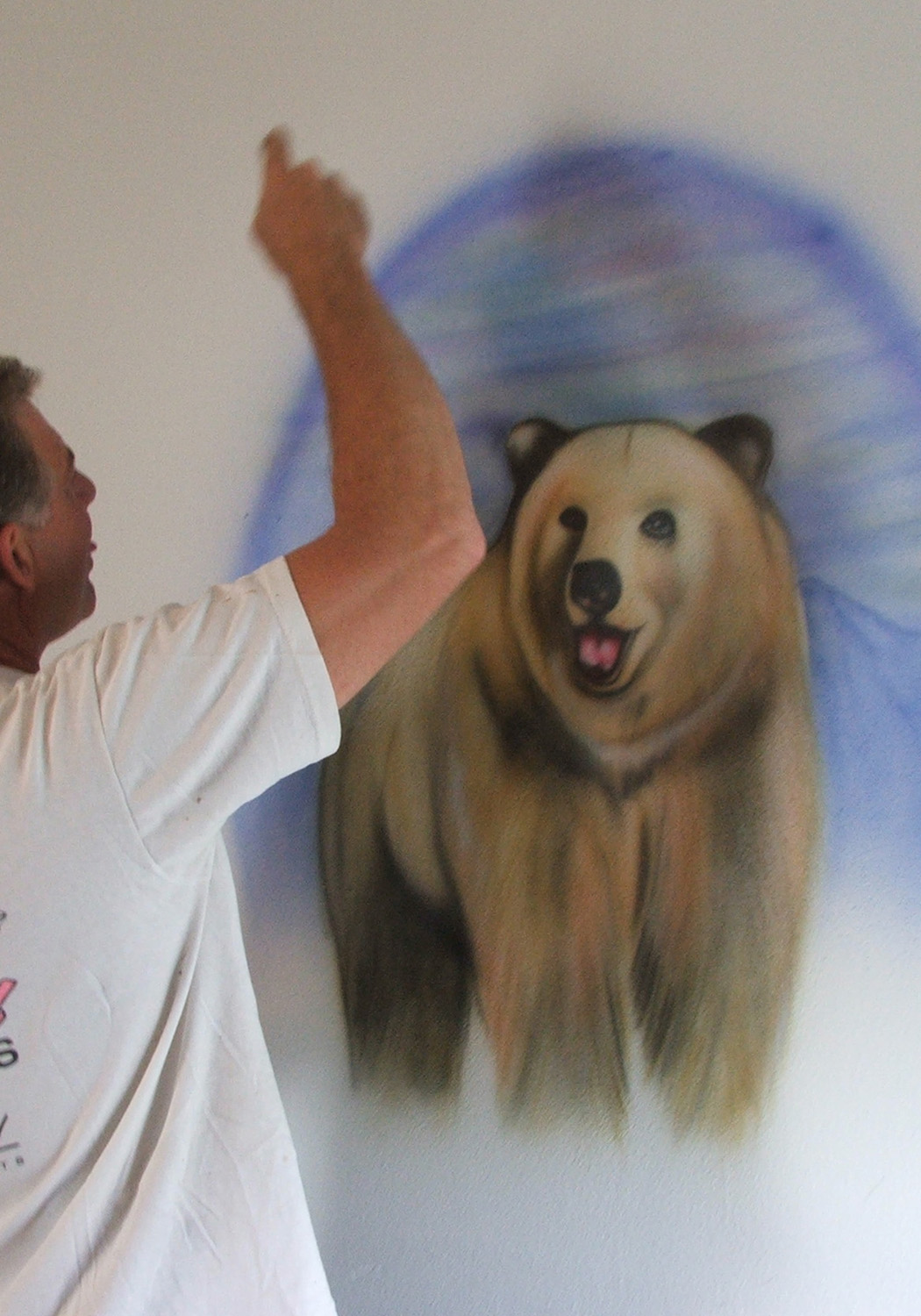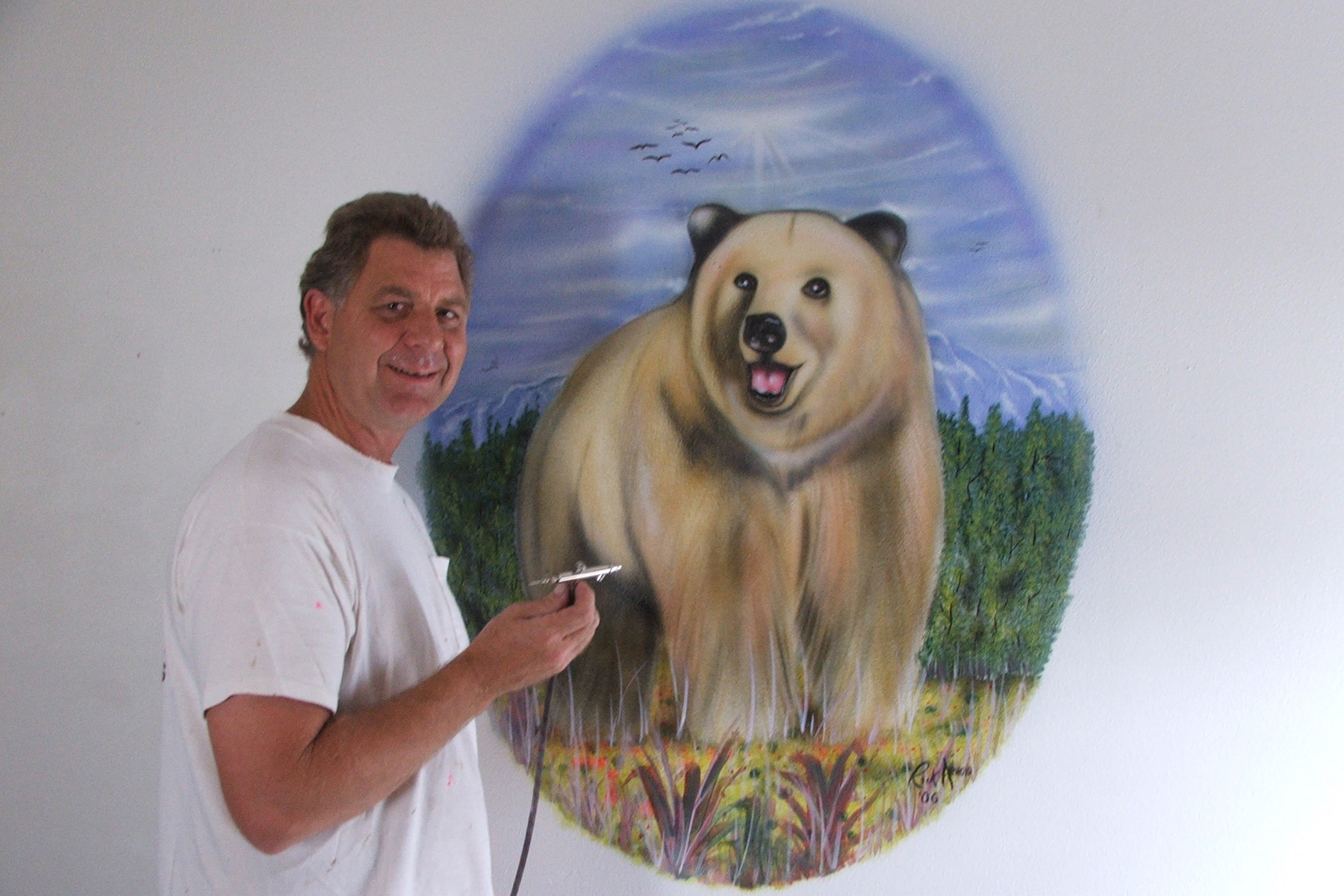 Rick airbrushes a bear on the bedroom wall for friends in Florida.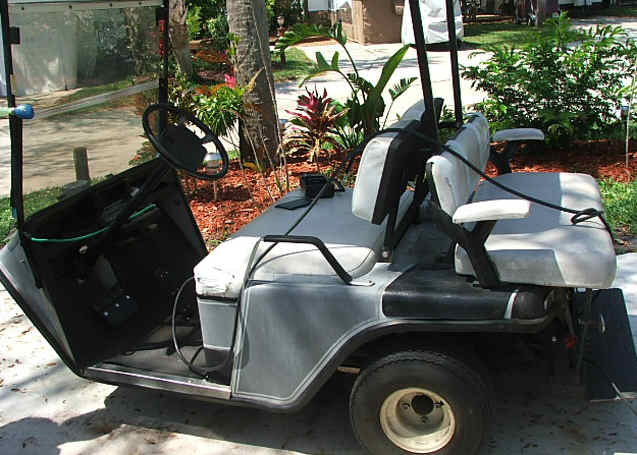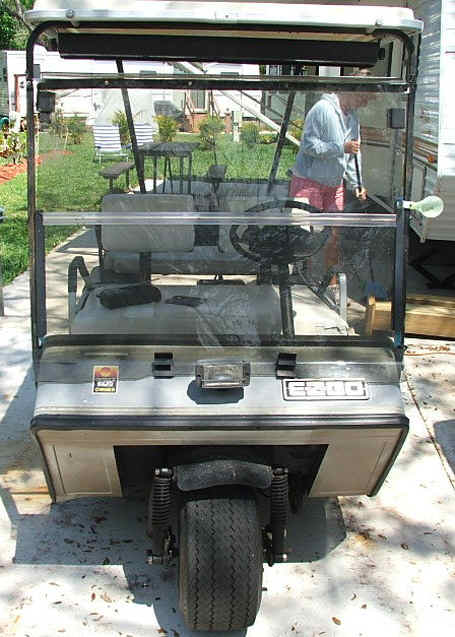 Before pictures (above) of the golf cart Rick refurbished.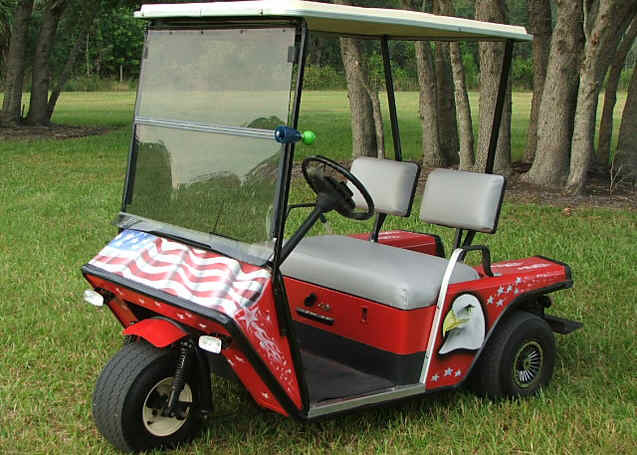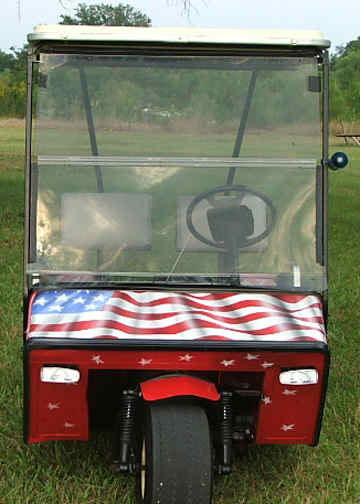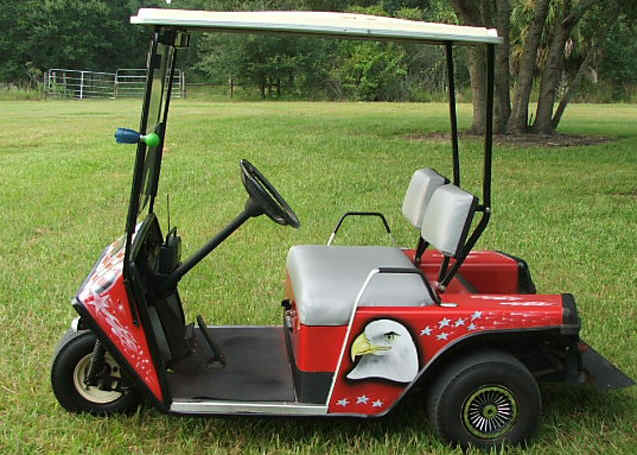 Rick had so much fun with this art project, redoing a golf cart in Florida.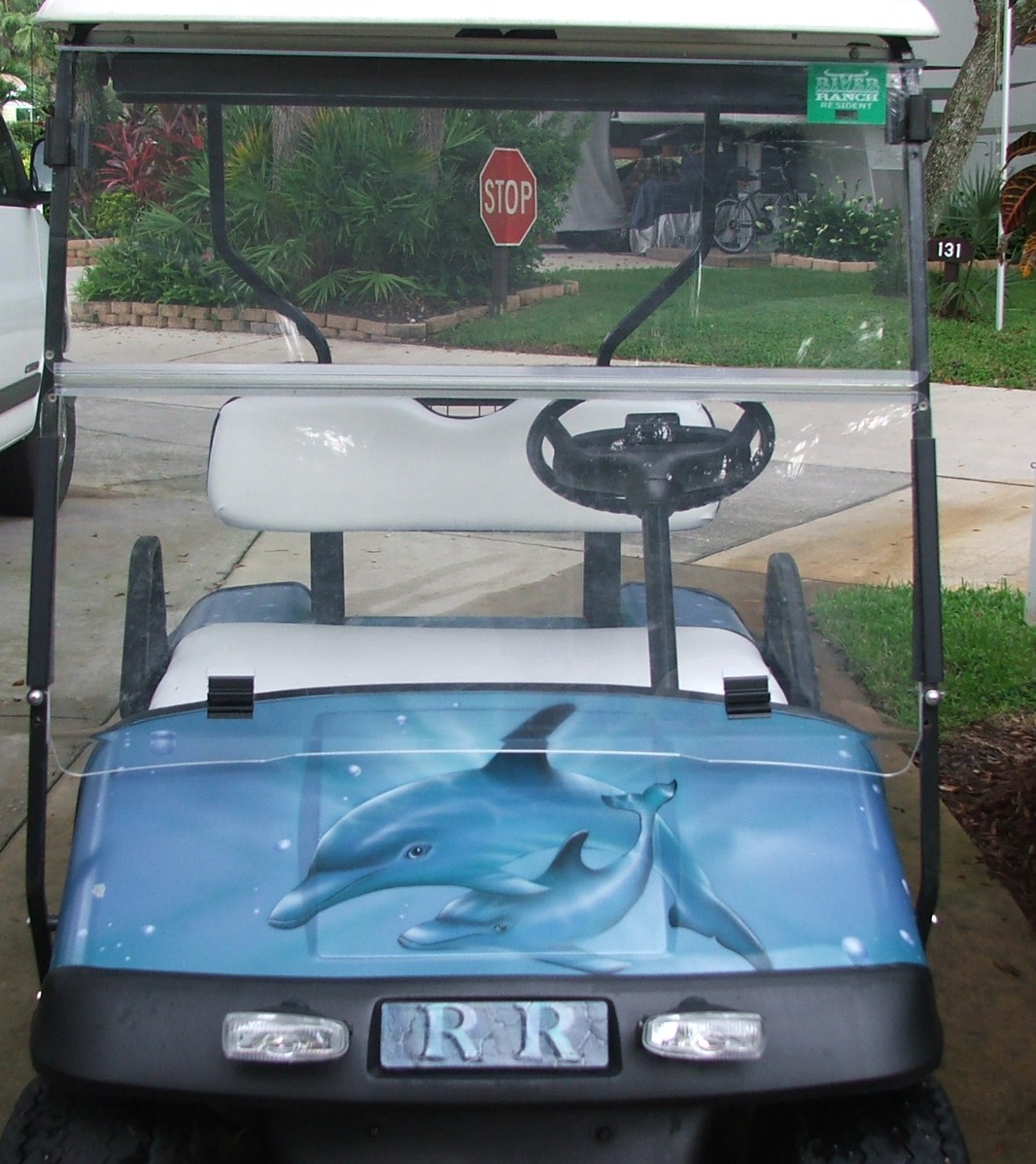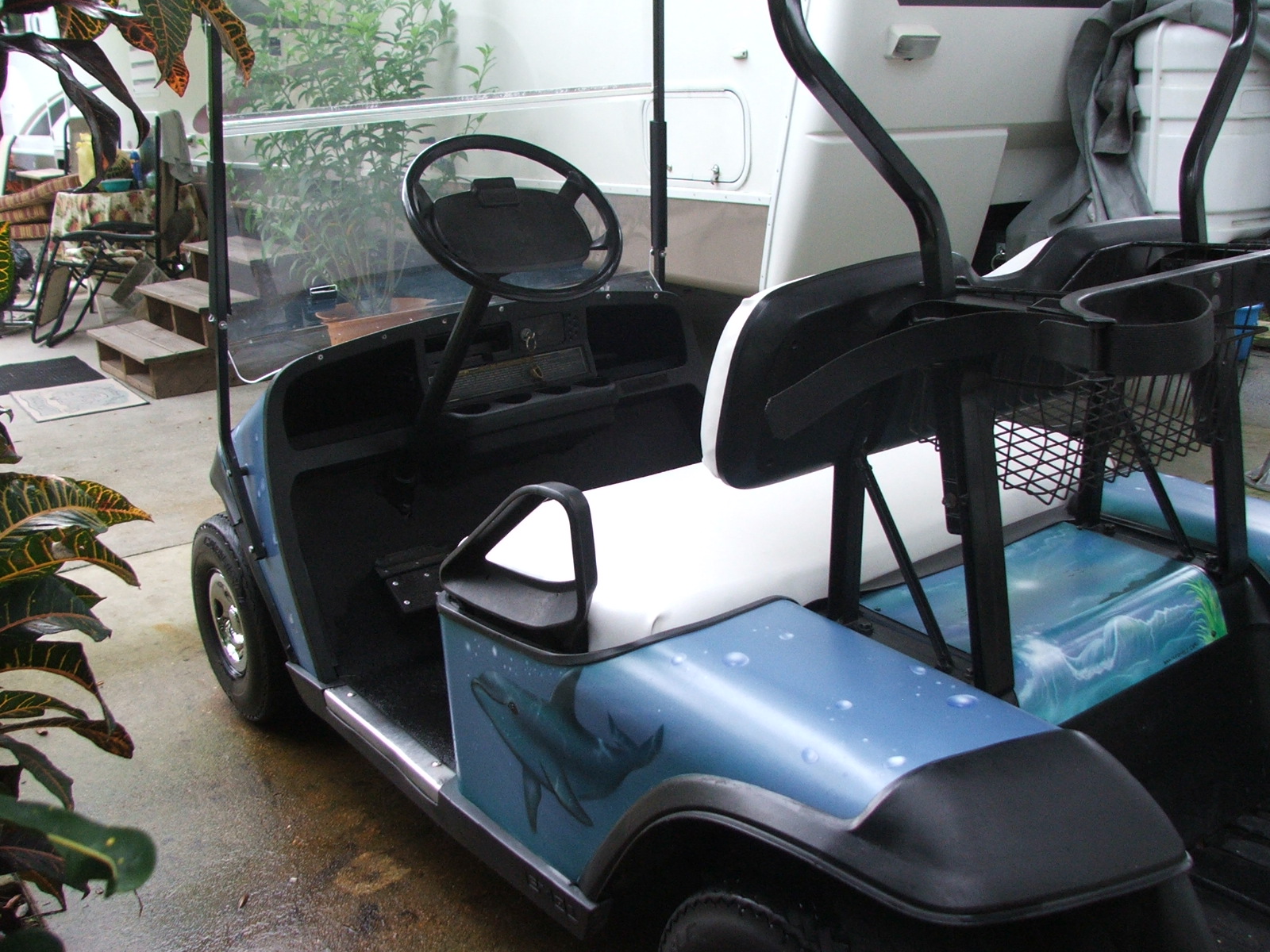 Beautiful cart painted by Rick!!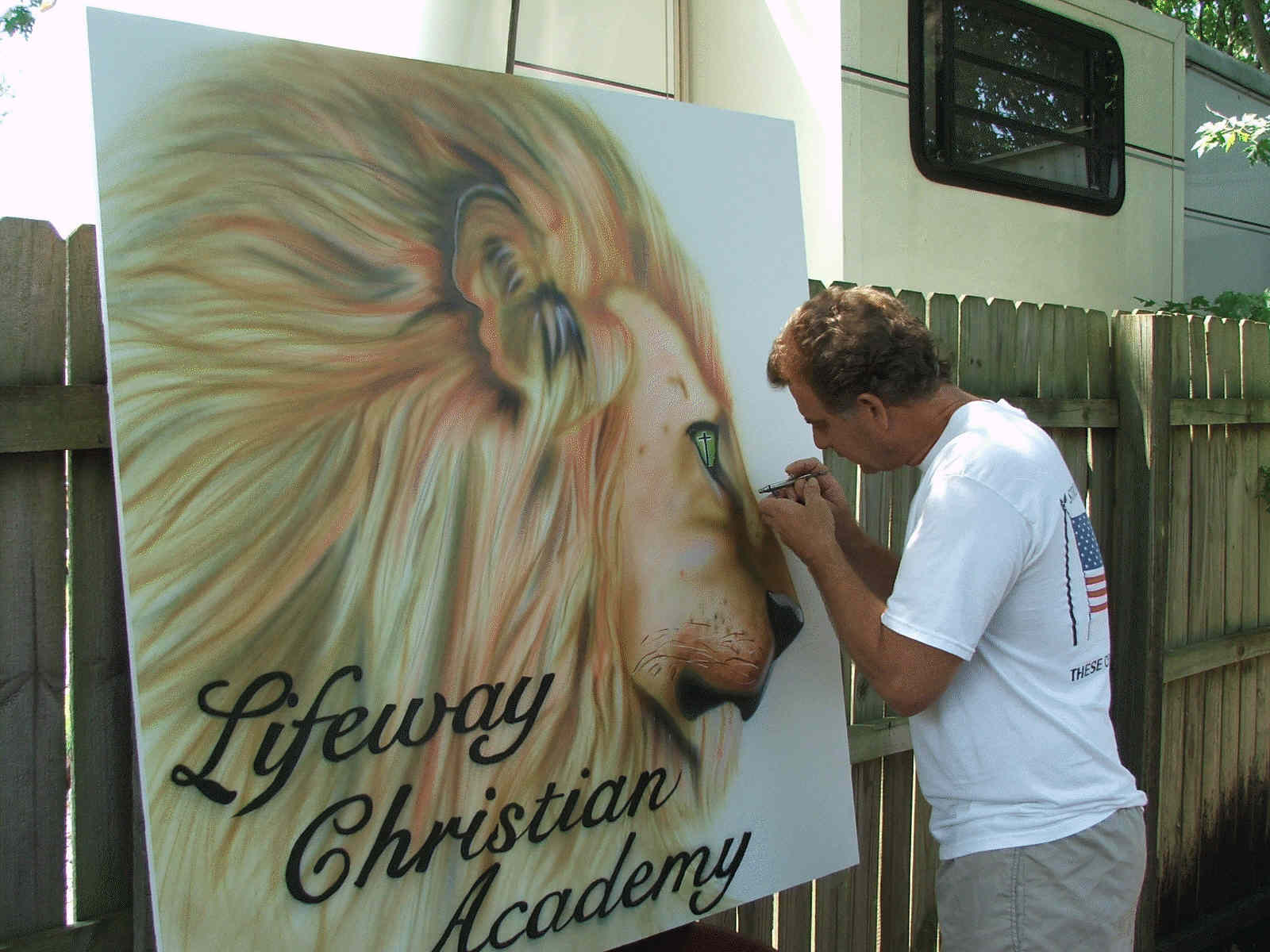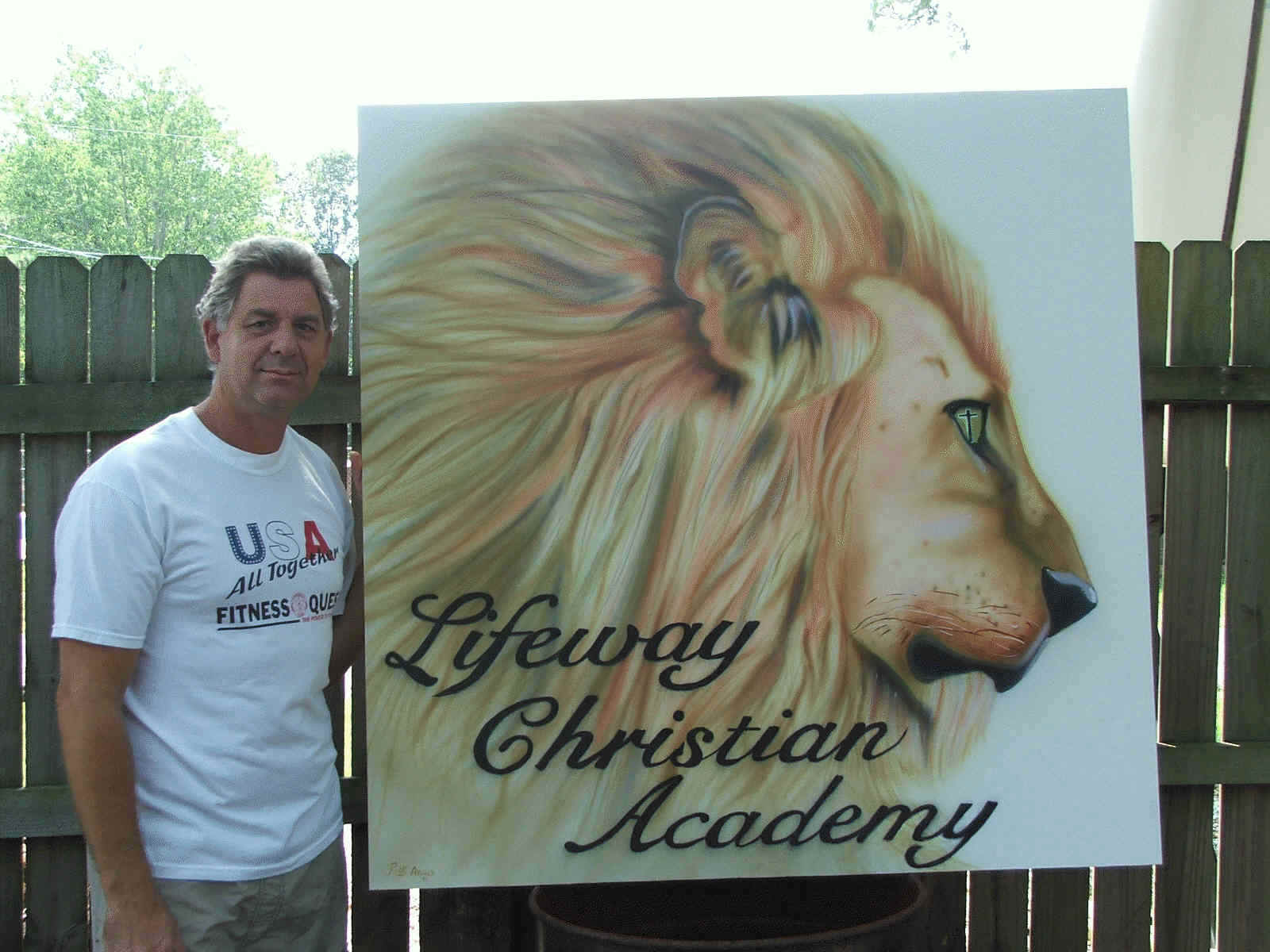 Here's a lion which was the mascot for a private school.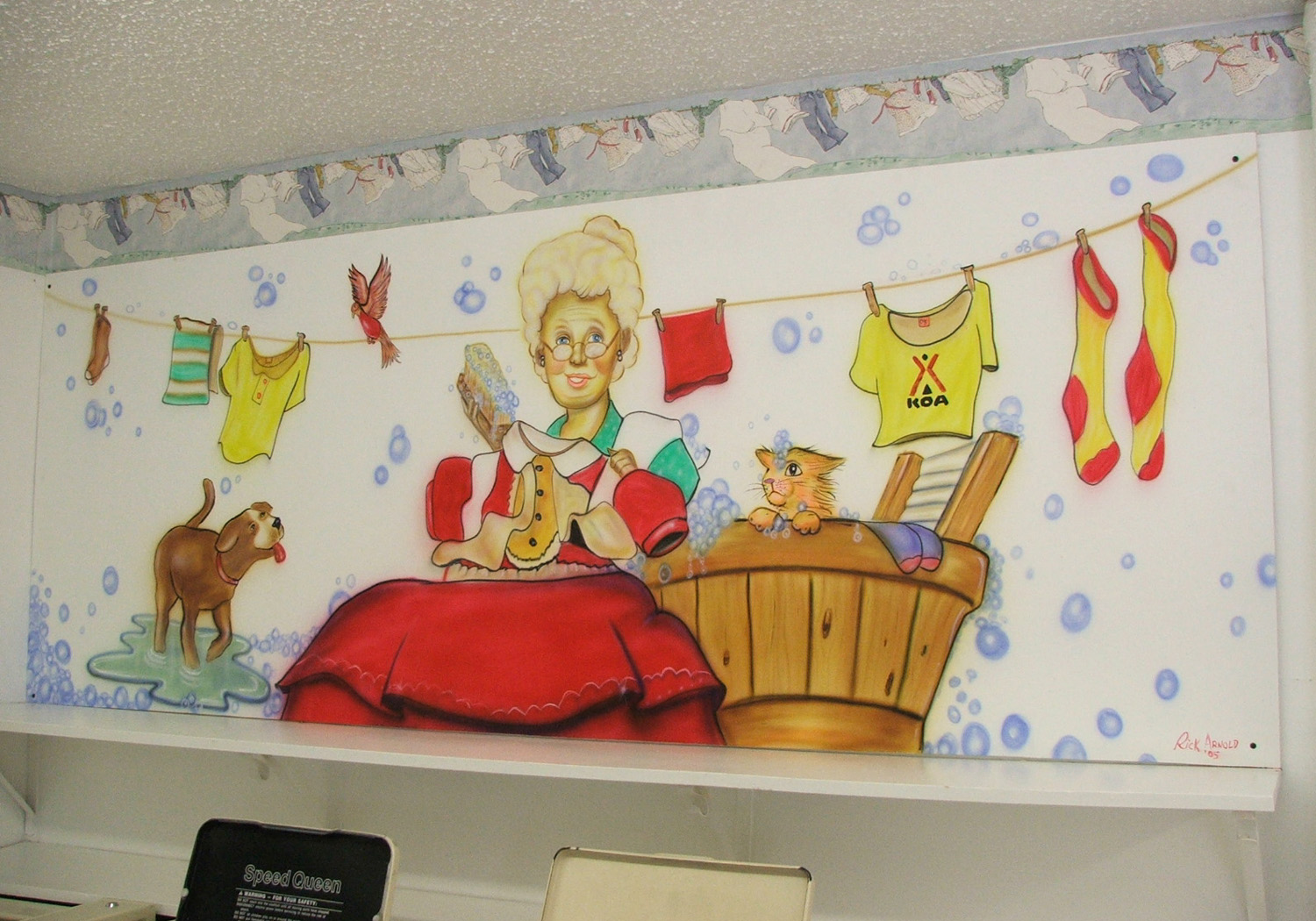 This is a picture Rick painted for the laundry room at the KOA in Bowling Green, KY.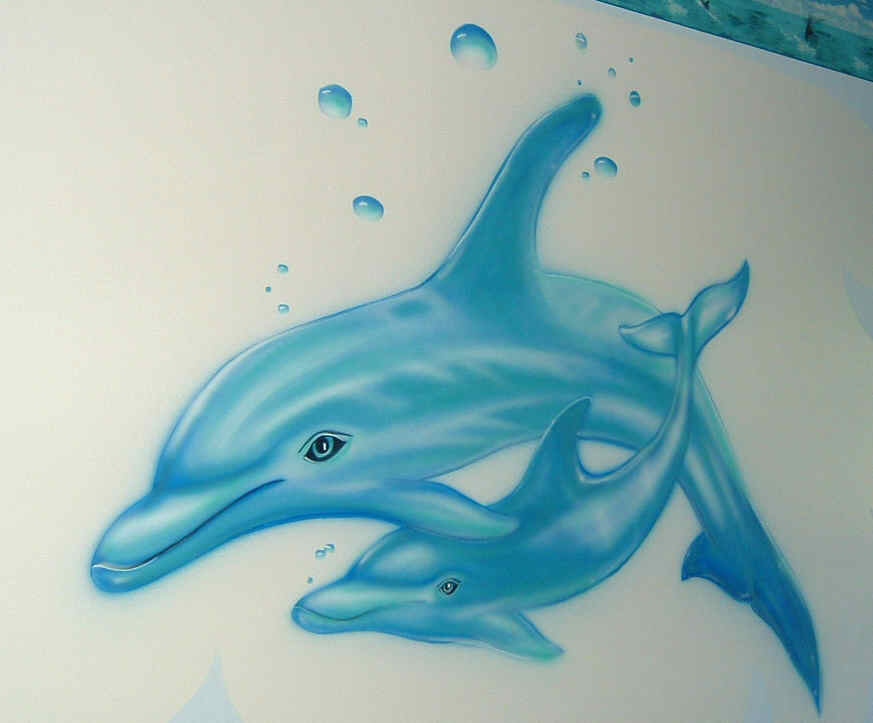 Dolphin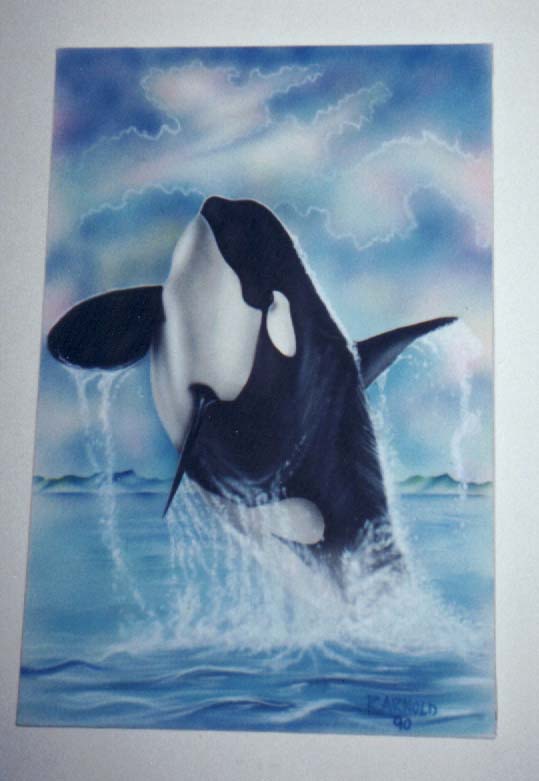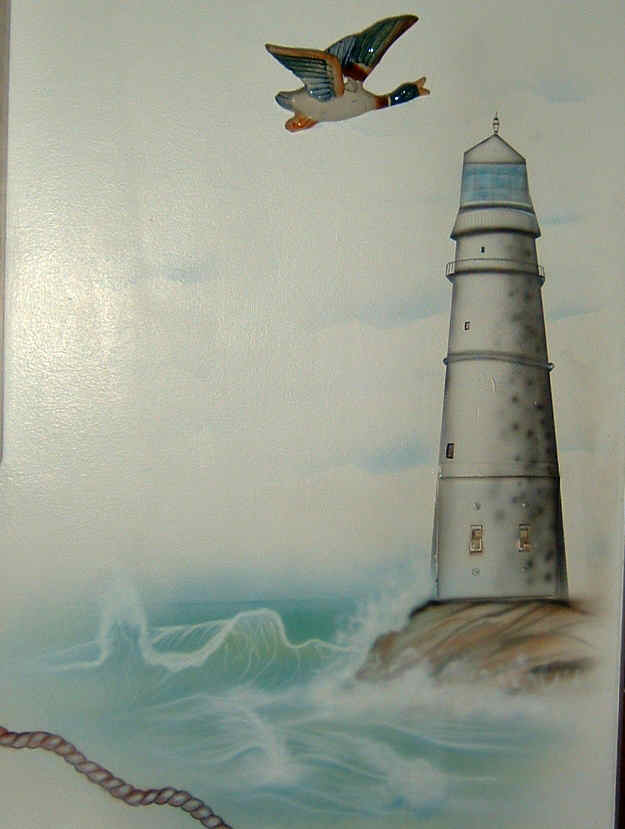 Whale Lighthouse for kitchen wall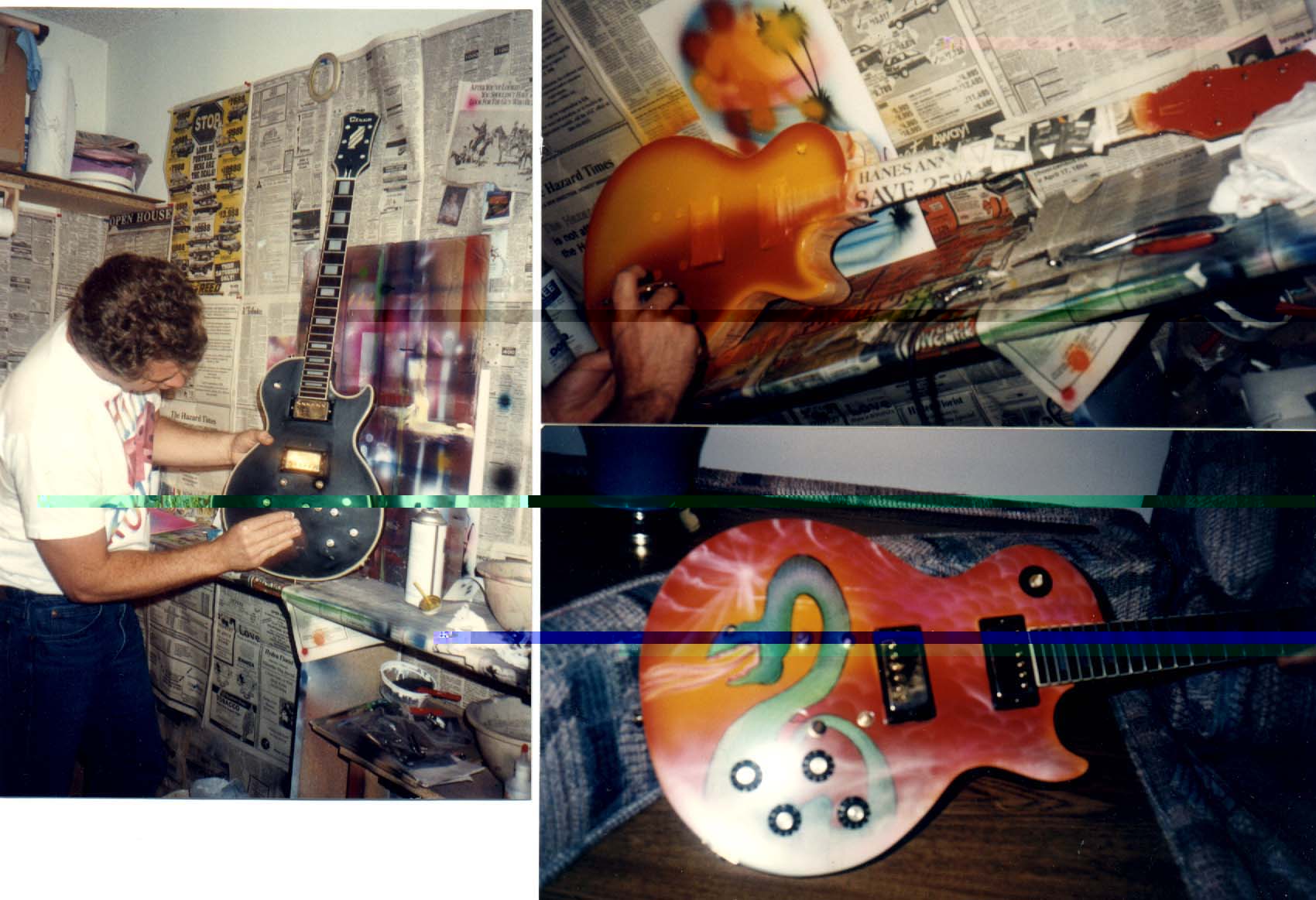 When Rick has time he loves restoring and painting guitars. These photos show 3 steps in painting a guitar.
School Program
Rick has a program called "Follow Your Dreams" which he presents at schools in several states. He incorporates airbrushing into his music show. He creates a 32X40 painting while he sings a song! He then donates the painting to the school. He also encourages the students to find a hobby, like art is to him.
For More Information on Rick Arnold,
Contact Robin Arnold at (615) 382-2858
or E-Mail: Rick Arnold